Marketing and Sales Manager
5 / 5 (įvertino 1)
Darbo aprašymas
Mogo Finance offers affordable secured car loans quickly and easily. Headquartered in Riga, Latvia, the company operates in more than 15 countries through its branch network, over 2000 partner locations and a strong online presence.
Mogo Finance currently operates in the Baltics, Eastern Europe, the Balkans, the Caucasus, Central Asia and Africa. Additional information is available at www.mogo.finance

The mission of Marketing and Sales Manager is to lead Mogo marketing activities by driving new leads and sales through various channels.
Darbo pobūdis
Develop and implement a marketing strategy by leading marketing activities, which will drive new leads and sales through various channels
Initiate and implement business development projects
Manage, develop, control and motivate sales teams to ensure achieved targets and efficient processes
Analyse key metrics including cost per sale, conversion rates, turnaround times, the effectiveness of all marketing/sales activities and suggest ways to improve it
Collaborate with partners who manage digital marketing, create designs, etc. and coordinate their work
Reikalavimai darbuotojui
Higher education in marketing, business development or management
2-year plus experience in a marketing position
Hands-on experience with Google Ads, Facebook campaigns and similar tools
Fluent in English, Russian language (speaking) would be considered an advantage
Good excel skills & ability to analyse data
Ability to work independently, multi-task and be highly proactive and organized
Reikalaujamos kalbos
Anglų
Rašymas: Puikiai
Kalbėjimas: Puikiai
Supratimas: Puikiai
Įmonė siūlo
Professional team – be with the best of the best
Personal growth – doors are open - your career path is in your hands 
No bureaucracy – implement your ideas the next day (or today)
Global – growth ambition limited by globe 
Health insurance
Office in Uptown (Naujamiestis) with parking
Kompetencijų reikalavimai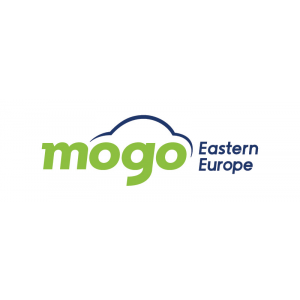 Mogo Finance offers affordable secured car loans quickly and easily. Headquartered in Riga, Latvia, the company operates in more than 15 countries through its branch network, over 2000 partner locations and a strong online presence.
Mogo Finance currently operates in the Baltics, Eastern Europe, the Balkans, the Caucasus, Central Asia and Africa. Additional information is available at www.mogo.finance
---
Įmonė Mogo Eastern Europe, UAB
Atlyginimas
1300 - 1800 Eur
į rankas, neto
Darbo sritis Marketingas, Vadovavimas, valdymas, lyderystė, Pardavimai, pardavimų vadyba, Rinkos tyrimai
Darbo lokacija Vilnius, A. Vivulskio g. 7-1