Sales Manager
Darbo aprašymas
Our Sales Manager will be responsible for creating relationships with new Simplanova partners. The Sales Manager's focus will be contact with potential customers to present Simplanova services and tools. As you will be Simplanova's New Sales Manager, you will take care that new leads will become Simplanova partners.
Darbo pobūdis
• Actively search for new prospective business customers via different communication channels.
• Analyze market tendencies, and customer needs to identify opportunities for future business development.
• Present company services to potential partners, prepare and negotiate the details of commercial offers.
• Build and develop relationships with potential customers.
• Work collaboratively with operational staff to ensure a smooth transfer of information and agreement implementation.
Reikalavimai darbuotojui
• At least 1-year Sales experience (preferably B2B);
• Good telephone etiquette and computer literacy skills.
• Excellent communication skills and command of written and spoken English;
• Good time management and analytical skills;
• Strong interpersonal, team-working, and customer service skills;
• Positive attitude;
• Cold Calling/Telemarketing experience will be considered as an advantage;
• Interest in technology will be considered an advantage;
• Graduate or last year student.
Reikalaujamos kalbos
Anglų
Rašymas: Puikiai
Kalbėjimas: Puikiai
Supratimas: Puikiai
Įmonė siūlo
• Freedom and the responsibility to think of solutions, not just do what you are told;
• Fun and informal environment;
• Company events and other team activities;
• Flexible work hours (ability to work from home);
• Ability to gain international experience;
• Gross salary starting at 1600 Eur (depending on experience) + bonuses.
Kompetencijų reikalavimai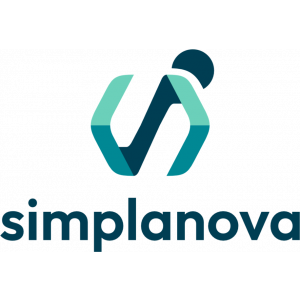 Simplanova is helping Dynamics partners to upgrade their customer solutions to the latest Dynamics 365 Business Central version and help to upgrade to Extensions.

Simplanova offers a variety of Microsoft Dynamics NAV/ 365 Business Central services, works with Microsoft Partners only, helps them by taking their work overload, supplies resources they lack to achieve their strategic goals through greater efficiency.

The efficiency is achieved by specializing in NAV / Dynamics 365 Business Central only, using our automated processes of upgrade and standardized techniques. Simplanova is a NAV / Dynamics 365 Business Central upgrade service center, thus the main focus in our company is on upgrades – our partners have experienced significant upgrade project time reduction given by Simplanova automated tools. Our partner may also benefit from other services, such as development, add-in development, localization, and integration.

Simplanova cooperates with its partners, letting them focus on their primary objectives, allowing to achieve their strategic goals through greater efficiency.
---
Atlyginimas
850 - 900 Eur
į rankas, neto
Numatyti papildomi priedai už efektyvų darbą
Darbo sritis Pardavimai, pardavimų vadyba,
Darbo lokacija Verkių g. 34B,Vilnius